Scent of the world
The company, the founders & the team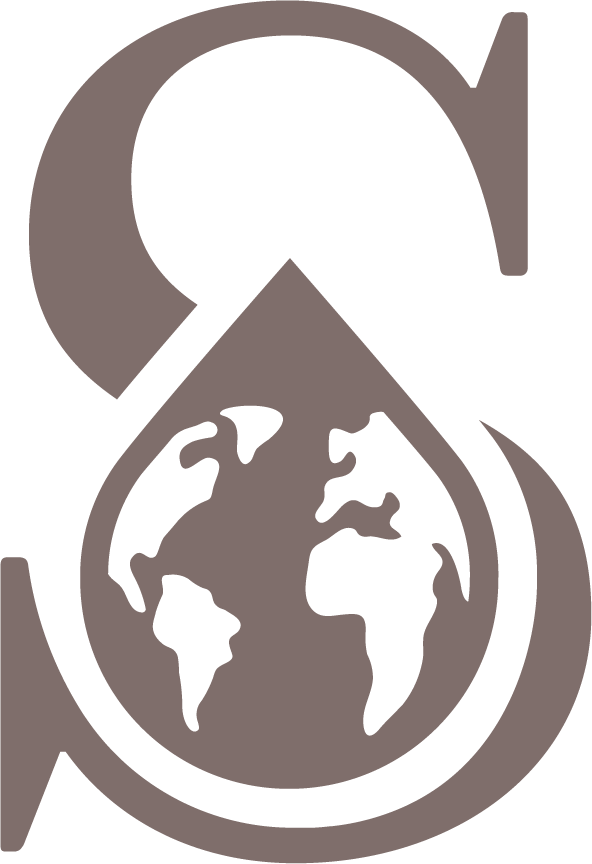 Scent of the world is the translation of "Dufte Welt". In German "Dufte" has two meanings. One is that something smells very good, but also that it is particularly beautiful
The story of Sabine and Matthias
Dear reader,
In December 2015 a small parcel arrived at our door step. Content: doTERRA essential oils. The sender was an old friend who had emigrated to Australia. We had had no contact for over 20 years. This small package turned our lives upside down: We gave up our well-paid but stressful jobs and together we built up our Dufte Welt team within a short time. But most of all, the contents of this package raised our quality of life to a whole new level!
Before this day in December 2015 we had never heard of essential oils. We bought books, researched on the internet, skyped for hours with our Australian friend to find out what the oils were all about. We found amazing things: in France aromatherapy has a long tradition. There are even monthly magazines about essential oils in the supermarket next to women's and car magazines. In numerous German clinics, the oils are used extensively. Research is being conducted at universities. Millions of people from Vancouver to Tokyo use essential oils every day – and the number is growing.
Life with the oils is not perfect, but simply better. We are deeply convinced that essential oils are not only good for us, but can also help many other people.
Lots of love, Sabine & Matthias
A fantastic team culture with mutual selfless support
we create synergies and work in a resource-saving manner
intensive coaching and mentoring, both individually and in the team
profound continuous training in our own academy
Why doTERRA and scent of the world
It all sounds very good, right? Thats because it is.
Are you interested and do you still have some questions about the possibilities for you with dōTERRA?
Then simply contact Sabine (0176 223 292 98) or Matthias (0176 310 973 91).
Or send an e-mail to matthias@dufte-welt.de.
We will be happy to share more details with you, discuss what a cooperation could look like and what benefits you will get from it.
Welcome to the team!
independent, qualitatively unrivalled dōTERRA products
rapidly growing market with steadily increasing demand for natural products
every new member of our businessteam gets our full support
valuable for every area of life and every age, therefore almost unlimited customer target group
with one of the most generous compensation plan in the industry, dōTERRA offers excellent earning opportunities
no monthly minimum purchase quantity for your customers instead an attractive loyalty program
"I am very, very happy to be part of the Dufte Welt team.
I like to work independently and self dependent and I love my professional independence. At the same time I am happy to be a partner in a team of self employed people, the Dufte Welt team.
Independence does not mean being alone. Nor does it mean that each of us self employed dōTERRA
partners has to "reinvent the wheel".
The Dufte Welt team is an enrichment for me. There is a lively exchange of information and ideas, mutual assistance, joint planning and implementation of events. I always feel supported by this wonderful team and I am very happy that it was founded by Sabine and Matthias".
"My name is Anke Frei and I have been an enthusiastic user of the wonderful oils from dōTERRA since
November 2016. It soon became clear to me that I would like to do more with them.
The possibility of supporting other people to take their own health actively and self
determinedly into
their own hands immediately inspired me. And so with the support of the Dufte Welt team and the
materials provided here I started to offer information events.
I am so grateful that I had all the support I could think of right from the start. This would not have been possible on my own. Since joining the Dufte Welt team, I have met such amazing new people, taken exciting trips, learned a lot and most importantly, I have already built up a solid extra income that
allows me to spend more and more time on the things that really mean something to me.
"Due to my profession as a pharmaceutical technical assistant, I have always thought that the quality
of essential oils in the pharmacy is the best and was more than sceptical at first when I attended an
information event on the oils.
But the scent and the energy of these oils did not let me go. I love my work with the oils, above all
because the human being is again seen as a whole, namely with body, mind and soul and not, as in
orthodox medicine, only symptomatically.
Since then I have met many great people and my team is also amazing. I am looking forward to
everything that is still to come. I like everything about the Dufte Welt team: the support of Matthias
and Sabine for the whole team, the provision of flyers and brochures, the webinars for all team
members and newcomers, the joint meetings all over Germany and the opportunity to meet many
nice and new people. Through the Dufte Welt team, great new bonds and friendships have developed
for me.
"The community of the Dufte Welt team is characterized by a wonderful cordiality and solidarity, I appreciate it very much to belong to it. Working with the oils is so much fun, again and again people tell me how much one or the other product has helped them it is very fulfilling! I am also impressed by the high ethical values that are lived at doTerra. Doing good is not only talked about, but also acted upon.
Join the Dufte Welt Team
Are you looking for a healthier lifestyle?
Do you want to start your own business whith a strong team?